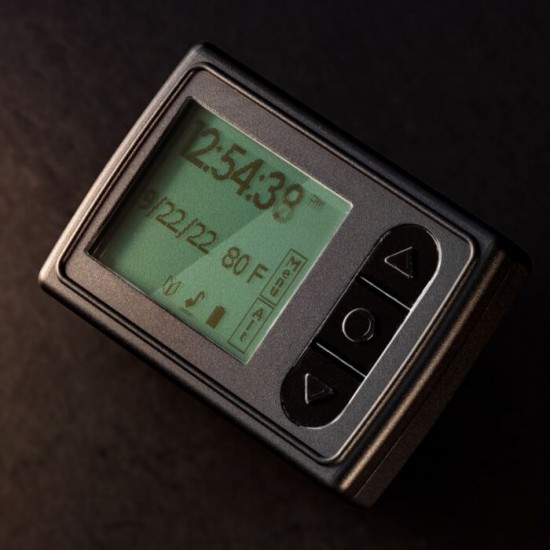 New

Alti-2 Atlas II
Stock:

In Stock

Product Code:

ATLAS2

PN:

FP-02162

Alti-2
The Atlas II is an electronic altimeter with a graphic digital display which can be used as either an audible or visual instrument.
Like its big brother, the tactical Neptune MA-12, skydivers are looking for a small case with big numbers on their wrist to avoid bruises and unsafe grips.
The ATLAS II, the evolution of the famous menu-driven Alti-2 Neptune, is now available with the worldwide standard USB port for recharging every 4-8 weeks.

The ATLAS Il comes with new buttons you can use even with gloves on. They are so clicky!
Thanks to the no battery/filters/maintenance of the ATLAS II, this altimeter has low cost of ownership.
Taking advantage of its tactical heritage, the ATLAS Il withstands drop tests from 6 feet (1.2 m) with 1000+G and is waterproof up to 6 feet for one hour. The machined metal case is crafted from aircraft aluminum.
The ATLAS II has added logbook features of 200 jumps, a training mode for AFF ground training, and a manual mode for your convenience.
Every altimeter produced in DeLand, Florida or the UK is individually tested in a pressure chamber – including video evidence – before it leaves our facilities! Trusting your altimeter should be justified!
Menu driven. Spend time skydiving – not reading manuals!
Case
Ruggedized machined aluminum case with reduced edges and corners

Improved USB charging and data transfer through waterproof Micro USB
ECO friendly. Save more than 100 EUR on single use batteries over 10 years
Raised easy-push buttons with protective case recess
Waterproof up to six feet for up to one hour
Alarms
Eight alarm groups; Includes both free fall and/or canopy alarms
Canopy alarms include approach alarms preceding each selected alarm altitude
Canopy alarm volume is adjustable for those who wish to hear alarms from their wrist
Logs
Logs over 200 jump Profiles and over 2,500 jump Summaries
Jump odometer for fast-paced training days
Time under canopy and free fall time are logged
USB-C for connection to different types of third party applications.
Display

Time can be set to 12 or 24 hour format
Date can be set to USA or International format
Temperature can be displayed in F or C
Speed can be displayed in mph or kmh
LCD may be flipped
Menu scrolls and wraps
Electroluminescent backlight
Log Book
Date
Time
Free fall Alarm Group
Canopy Alarm Group
Exit Altitude
Canopy Deployment Altitude
Free Fall Time
Canopy Time
Average Speed
Speed at four different altitudes
Dropzone
Aircraft
The adjustable hand mount for the ATLAS II is included.