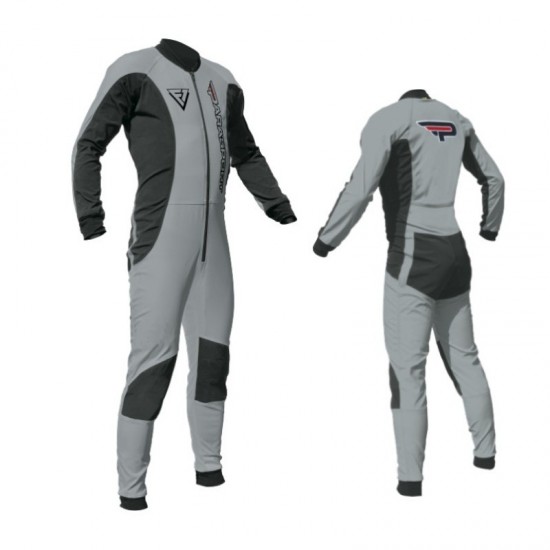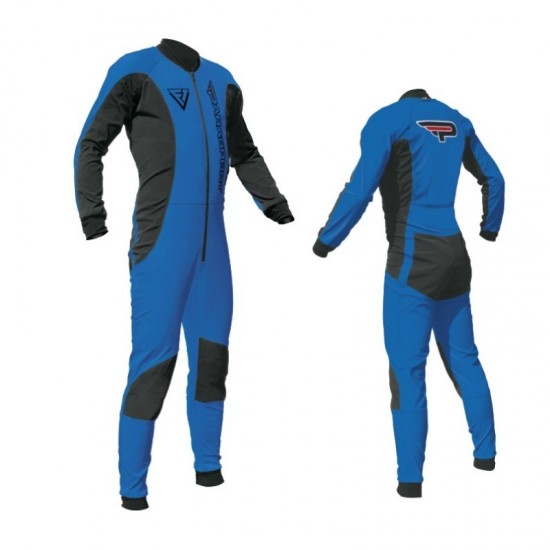 Pre-Order

Parasport F1 Jumpsuit
Stock:

Pre-Order

Product Code:

F1

Parasport
The F1 is the first model of the new "F" Series jumpsuits. Designed to be comfortable, easy to fly, durable, reliable, and cool, it's made to be affordable for everyone. Quite versatile, it can be used as general purpose suit, free-fly beginner suit, or wind-tunnel flying.

The F1 is all made of WindFlex, a 2-Way lightly stretch TACTEL® based fabric, combining strength and durability with superior fit and comfort. The Teflon® coating make the fabric breathable, but with some wind protection too.
Shaped reinforcements on knees and back
Strong but comfortable elastic fabric on wrists and ankles
Inner pocket with zipper
Ergonomic cut of armpits and arms
New Parasport logo, embroidered on front, thermal transferred on back
Comfortable fit
Standard colors (one main color, black details)
Standard sizes
Fast delivery times!

Standard Measurements
They're surely not covering 100% of the people, but jumpers can take advantage of a good quality product, at a reasonable price, with a short delivery time. And if lucky enough, a suit fitting may be at our shop! Parasport has set 7 sizes for men, and 7 for women. This will give great flexibility and more chances to find a standard size to fit a person.
So, what should you do to choose the standard size that would fit? Well, first of all look at the measurements chart! This is important as you should pick the size by the measurements, not by its name... From the measurement chart you will easily find if a size fits you tight or loose, and decide which is best.

Custom Suits
Have someone taking your measurements on light clothes, without shoes, removing objects from pockets. Stand straight while being measured and follow the guidelines. Take your measurements three times or more to be absolutely sure about the numbers, and take care in not twisting the measurement tape.